How to set up a VoIP system | A practical guide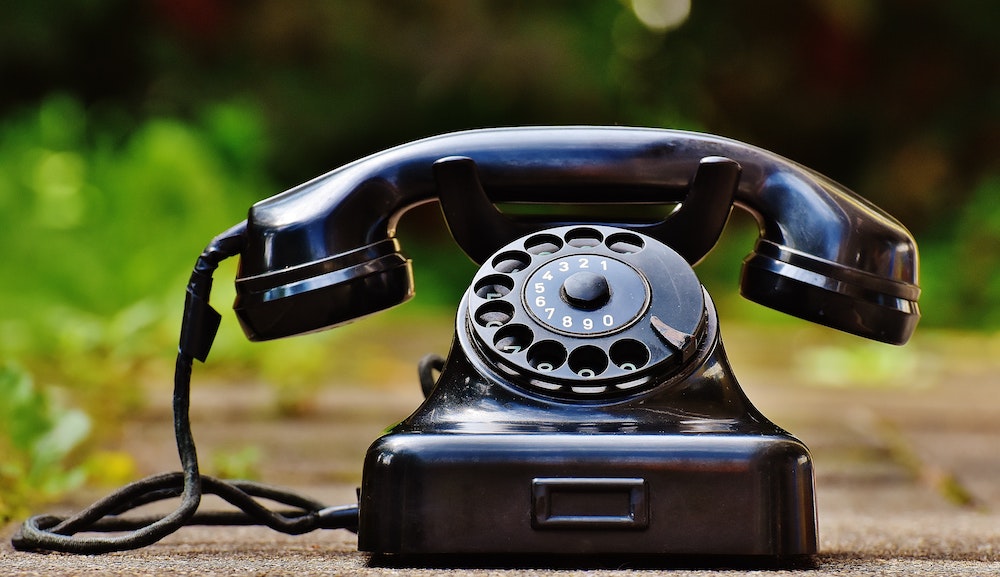 Index
How to set up a VoIP system with limited budget to manage incoming and outgoing phone calls in a reliable and efficient way. This guide is mostly targeted to small business and professional workers who want to optimize how they make and receive phone calls using VoIP.
This is the result of a research and tests done along few years to find a mix of VoIP software and hardware providers for an efficient VoIP set up with a low budget.
What is VoIP? VoIP stands for voice over ip. In simple words, it is the tecnology that allows to call using the internet.
Many wellknown services now use that this kind technology, such as WhatsApp, Skype, Messenger, Zoom, Telegram… However, those services are kind of closed because in order to use them you need to have an account there.
Although nowadays there are such services and the mobile/landline contracts offer much cheaper rates compared to few years ago, the VoIP tools presented below can be still useful for an efficient management of your phone calls. The reason for using VoIP is not just the costs but also the flexibility.
VoIP phone calls: advantages
Using VoIP has some advantages, for example:
VoIP calls can be at the lowest market rates to call anywhere in the world;
you can have a geographic land line number from any country in the world and use it from anywhere;
you can divert phone calls to other numbers for specific numbers;
you can set up an answering machine according to specific rules.
VoIP phone calls: disavantages
they need internet and electricity to work;
they cannot be used to make free toll calls nor emergency calls.
Geographic VoIP numbers:
What is a Geographic VoIP number? It is a landline number which can be used with a soft phone or VoIP phone, so from anywhere in the world. Therefore people can call you at your geographic VoIP number and pay just as a local call.
For example, such service can be useful for digital nomads that want to be free to travel worldwide and being reachable at a land line number in the area of the clients.
After looking for some time at multiple geographic VoIP providers I decided to go for LocalPhone because it offers wide choice of geographical numbers at competitive rates.
Here the procedure to activate new geographic on LocalPhone:
after opening an account on LocalPhone click on "My Account" → "Incoming numbers"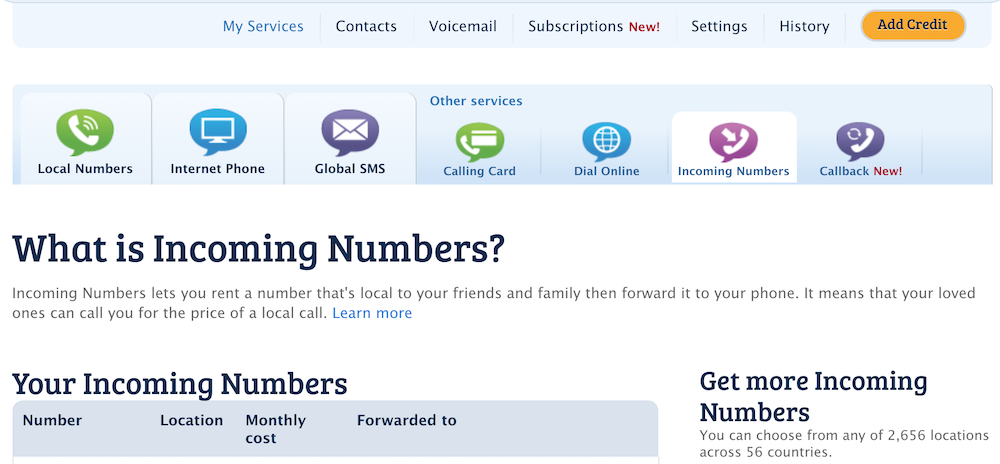 then you can choose the country and even the prefix number from a long list of specific cities, for example if you select Italy this is the top of the list:
An account LocalPhone can be used also for making outgoing calls. However if you are willing to put some efforts in the set up, for doing outgoing phone calls it is cheaper to use another company, as explained in the paragraph below.
VoIP provider for outgoing calls:
There is a company called "DELLMONT", with very competitive rates, that operates under multiple brands. They packaged their services with different names and slightly different rate configurations, for example a couple of them are:
When you use such services, you can verify your usual mobile or land line number so that when you call, the receiver of the call will see your usual number. For example, you could verify your mobile phone and your calls will appear as coming from your mobile number even though your phone is switched off.
For any of the brands belonging to Dellmont, the set up to verify your number, is quite similar:
first you need to go in settings and enable SIP server access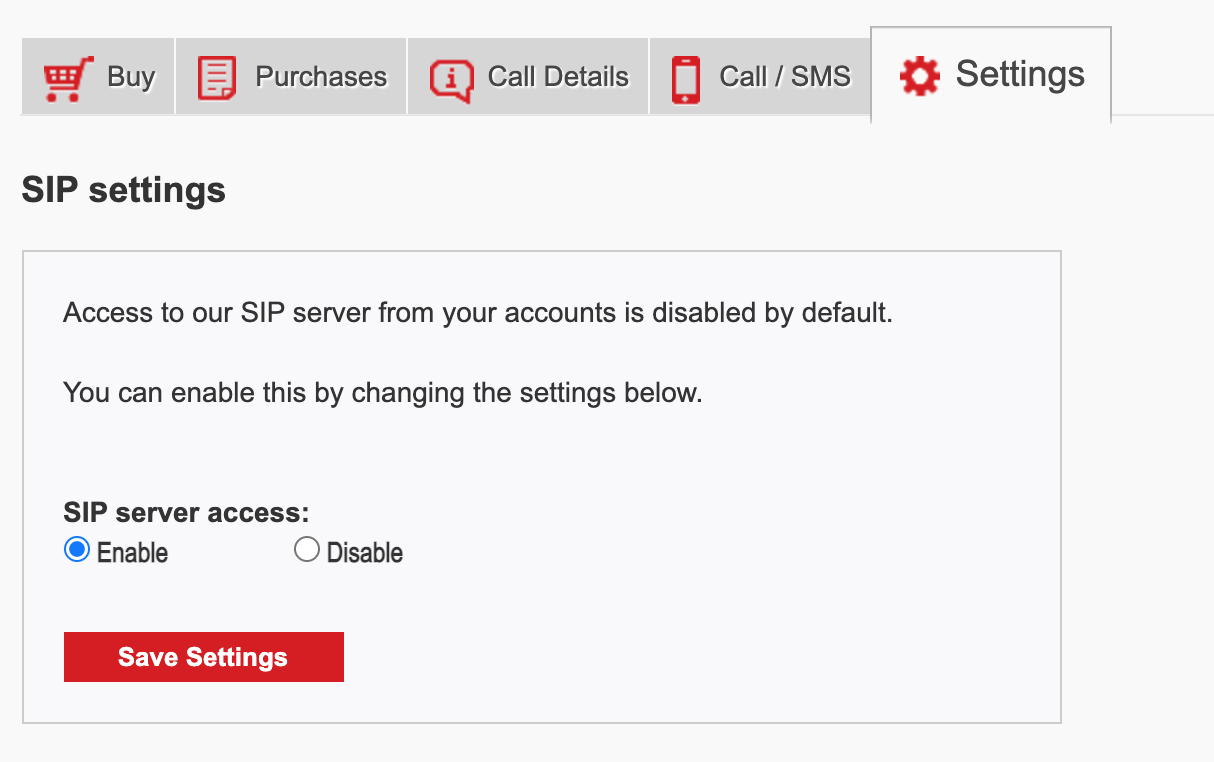 Then in the same setting page, you can add and verify the number (or even more than one) that you want to appear as your caller id.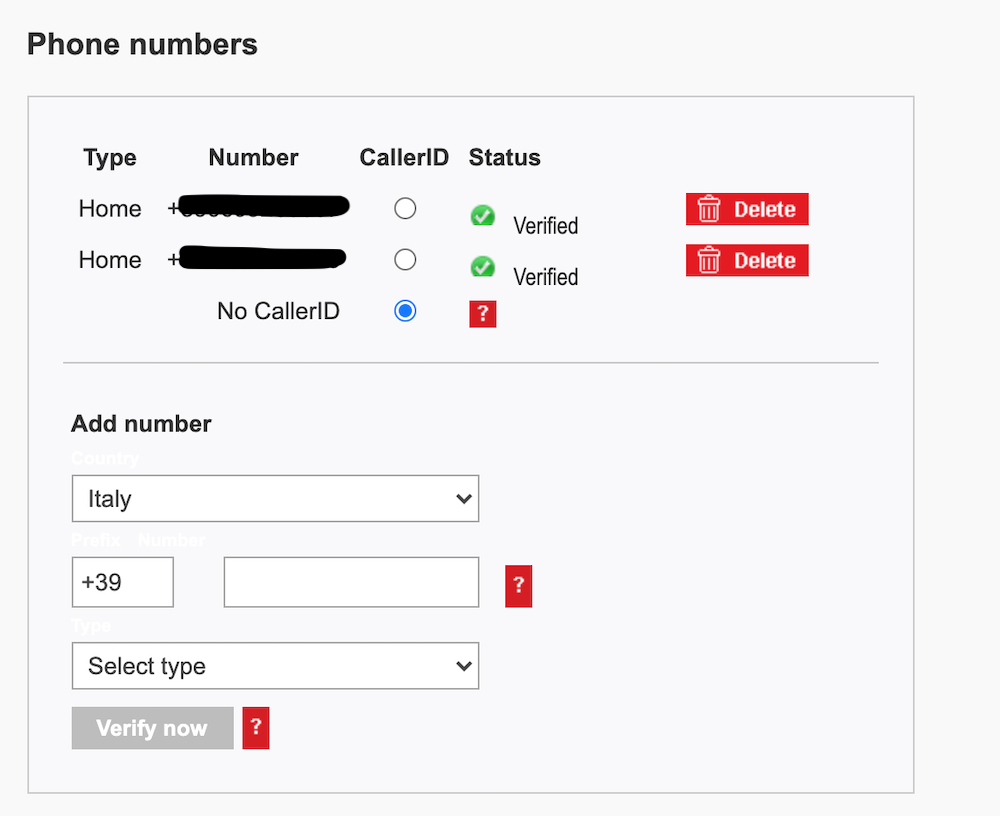 When choosing on VoIP operator for outgoing calls, a part from the call rates, it is important to check if they charge also a set up fee for each call. Ideally, since most calls are often quite short, it is better to have no set up fee even if the call rates are a bit higher.
Although nowadays most of the standard mobile and land line operators offer unlimited phone calls at national level, often including some foreign countries, a VoIP provider for outgoing calls is still worth value to use for very long distance calls, like to countries located in other continents.
Once you sign up to a VoIP provider for outgoing calls, how do you actually do the phone calls? For doing that you need or some hardware or some software, as explained in the paragraphs below.
Hardware to manage VoIP calls:
Here there are 3 suggested hardware that I have been testing and using:
It is a device that you plug to the router and on it you plug traditional land line phones.
The advantages are:
it is cheap, you can check the price on Amazon https://amzn.to/2QxV1Ll;
you connect to it a normal land line phone.
the disadvantage are:
you can only connect two VoIP lines per time;
you cannot set up rules for outgoing and incoming rules
by experience it did not have a stable connection, sometimes it needed to be restarted.
A Gigaset VoIP phone.
Some advantages of this phone are:
it works like a normal phone and it is physical phone, but instead of plugging to the land line, you plug it into the router;

you can set up multiple VoIP accounts;

it allows to set up some rules for the calls.
A FRITZ!Box
It is a router that that works also as a VoIP server. It is a bit more costly, you can check on amazon the updated price for the different models: https://amzn.to/2Ppyj7E
It has multiple advantages, such as:
it allows to connect to multiple VoIP lines;
it has voice mail functions;
it can divert phone calls according to rules;
you can set up rules for incoming and outgoing calls;
you can synchronize the phone book to external phone books like the one in Gmail.
How to set up the Gigaset voip phone
The set up presented here is based on the model "Gigaset A510 IP"
On the phone go to menu → settings → system → local network → insert pin (the default is 0000) → copy the ip address shown there and paste it in a browser. The ip address it will be in the format 192.168.178.24
In the browser go to settings → Telephony → Connection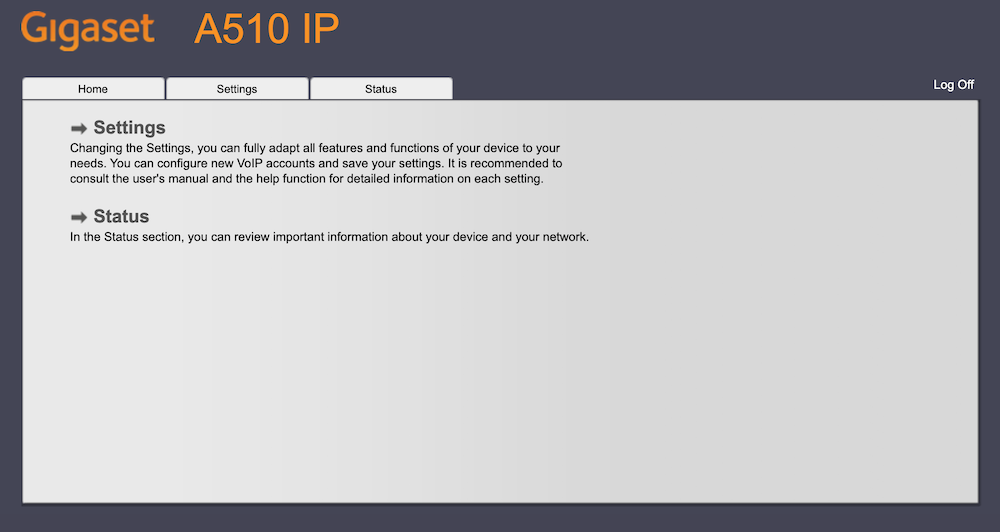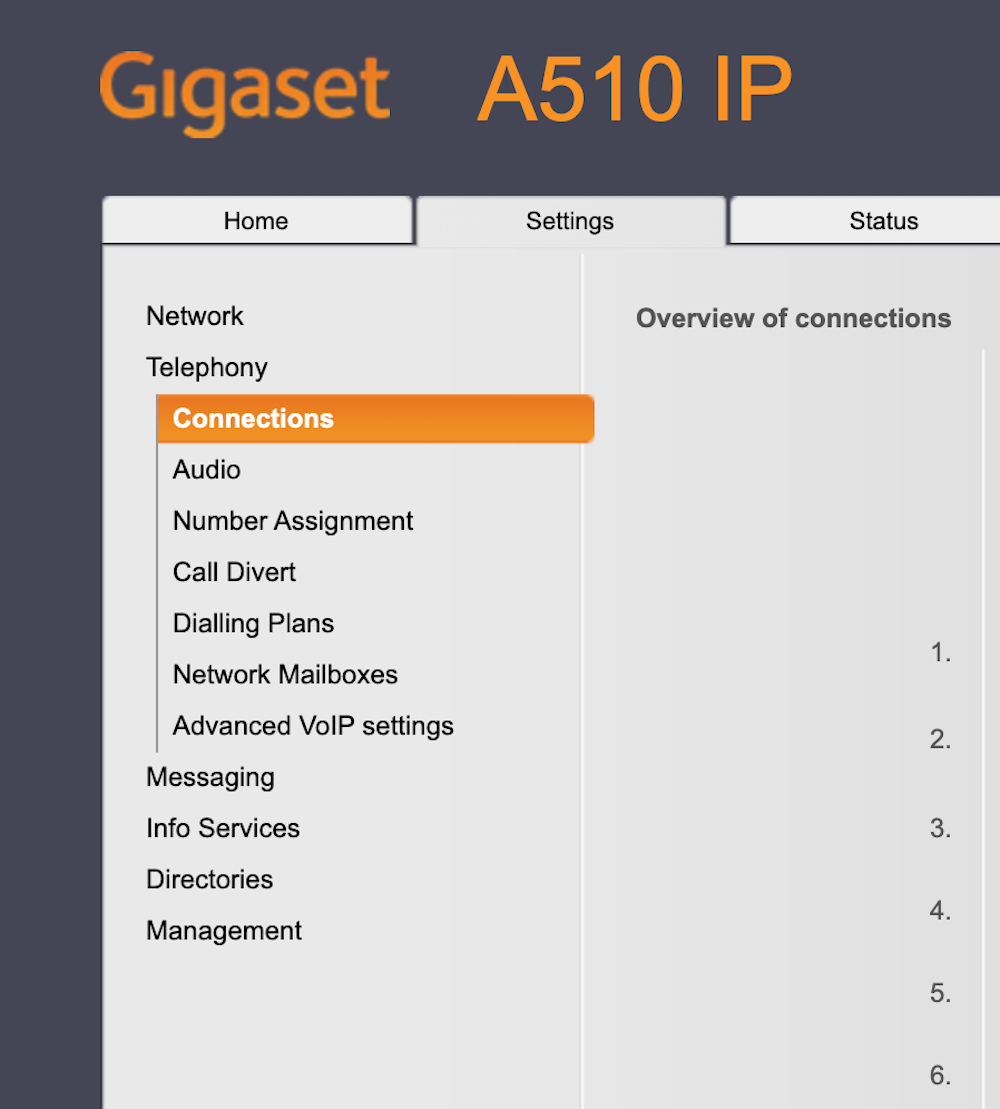 For example for LocalPhone these are the settings. Change the example value 1234567 with your username.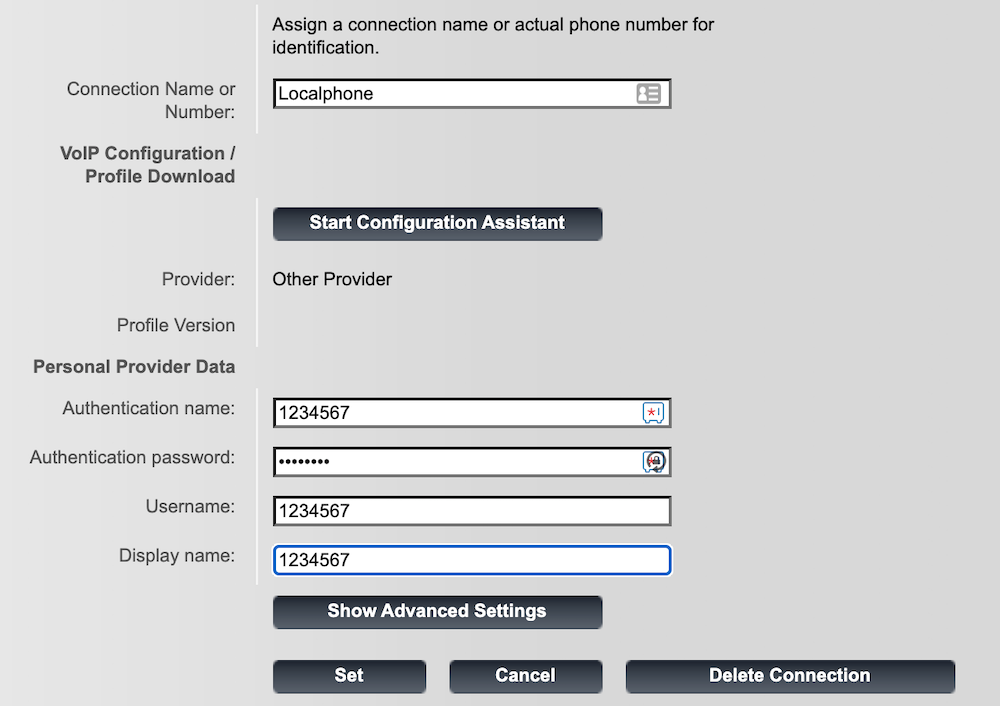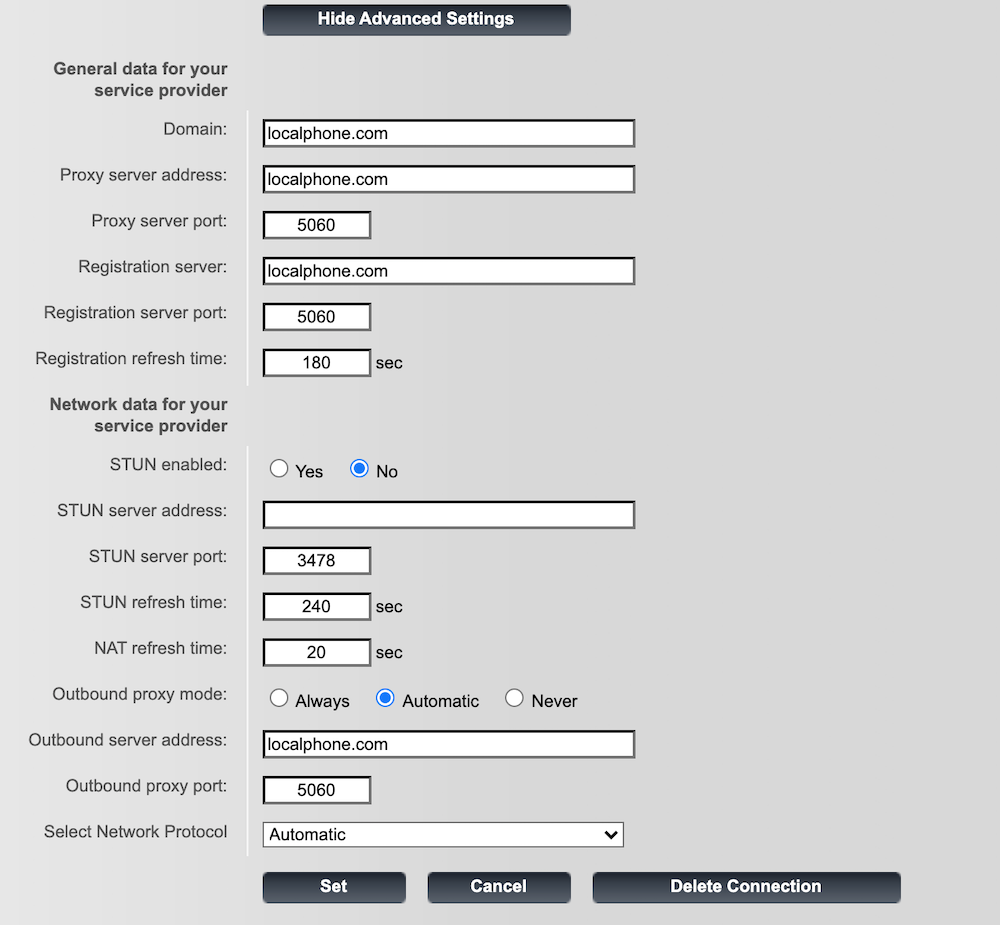 VoIP softphone for Mac:
Apart from hardware there are also software to make and receive phone calls.
What is a softphone? It is a software that allows you to have a digital phone on your computer.
If you use a Mac, there is a clean and reliable softphone called "Telephone"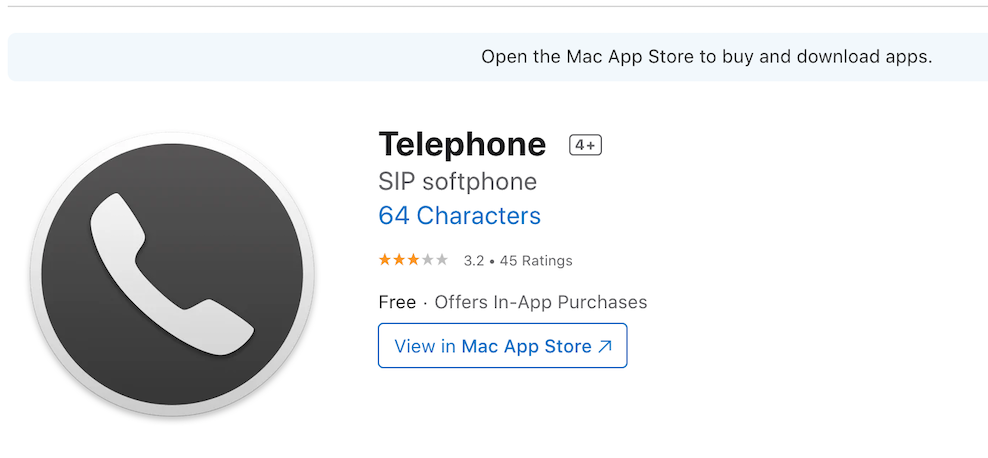 which works for free and it has also a paid version that allows 30 simultaneous calls and unlocks the full call history.
In this sofphone you add multiple accounts to receive phone calls, for example if you have a LocalPhone geographic number, and to make outgoing calls by adding a VoIP provider for outgoing calls.
How to set up the softphone Telephone for Mac
This is how to the softphone Telephone for Mac with LocalPhone credentials:
go in the menu Telephone → Preferences → Accounts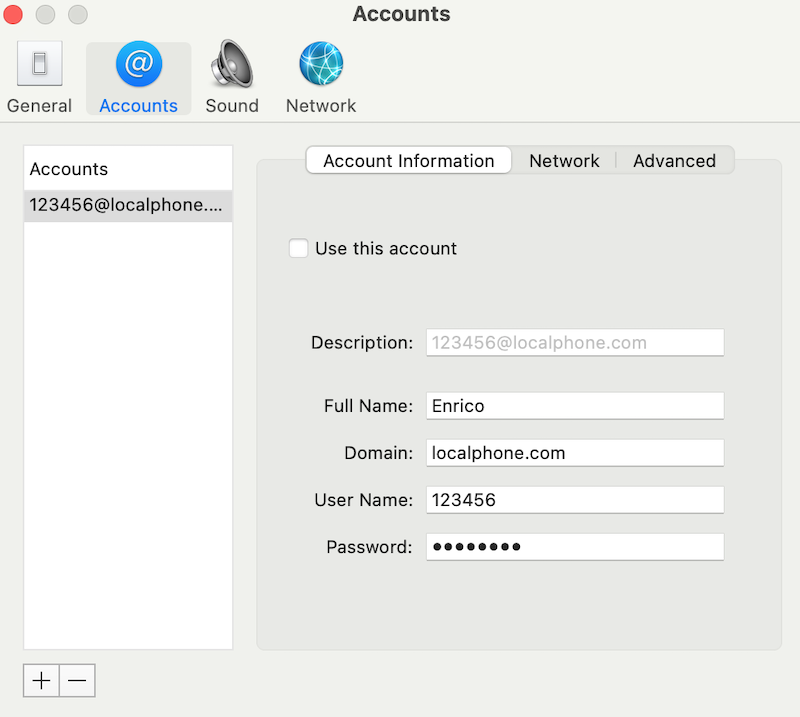 where 123456 must be replaced with your username from LocalPhone or any other VoIP provider.
VoIP app for iPhone
If you use an iPhone there is a mobile app, called MobileVoip that allows to easily connect a VoIP account from any of the multiple "DELLMONT" brands.